Raised in Hawai'i and educated in the Northeast, Marc has held publisher-level roles with iconic titles such as The Old Farmer's Almanac, Yankee, Aloha, and Alaska Magazine. He also serves/ed as editor of such obscure titles as Schutzhund USA and Milberger's Gardening South Texas. As founding publisher of The Insider's Guide to the Texas Hills,  Marc lead a talented editorial team that dug into the soul of this recently discovered region and contributed to the early development of the tourist industry here. Marc holds a BS from RIT with a major in Typography. (Typography?) He currently serves on the Board of Directors of the Writer's League of Texas.

830-928-4294


mhess@hctc.coop
or just come on by
and knock on my door.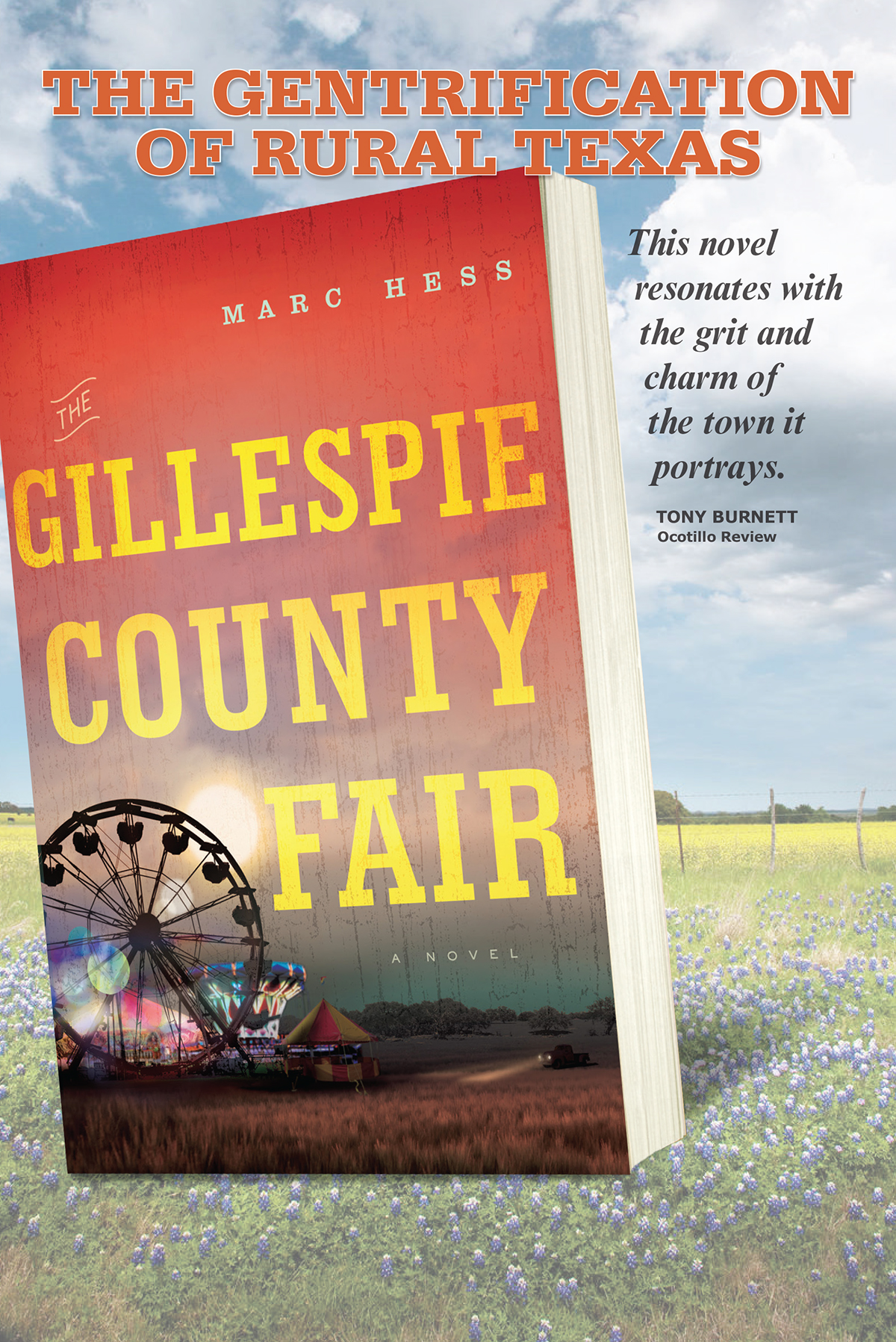 My new novel, The Gillespie County Fair, is already an Amazon Best Seller in Southern Fiction CLICK HERE . You can find in in every Barnes & Noble in the state of Texas or wherever fine books are sold.
___________________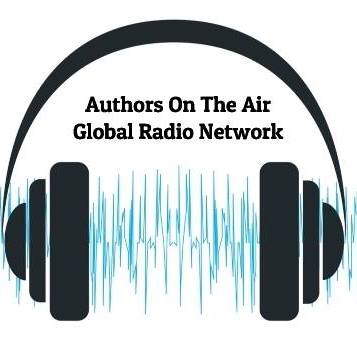 "This is a well-written book that fully immersed me in this town and all the families involved. Each character is multi-dimensional, facing real problems and instantly connectable. The themes of redemption and perseverance are inspirational. I admire the structure of this storyline; it flows flawlessly between each character. The ending was definitely not one I could have ever predicted but was a very pleasant shock. I highly recommend this beautiful short read to all readers."  ~ Authors On The Air, Global Radio Network
"A story line so real you'll recognize the towns and businesses where the characters spend their time. Characters so real you'll wonder if Marc Hess is writing about your ancestors. Together they make a book so good you'll read it more than once." ~ Denise Langley, Reviewer for NetGalley
"In a world full of disposable, forgettable fiction, Marc Hess's storytelling challenges us to step out of our comfortable realities and be curious about what is really going on around us." ~ Sam Alexander, Austin TX